Plague News: 1 new case, an import. Thirty-nine total cases, thirty seven in hospital, two in the ICU.
The numbers are going down. All the community efforts to step on transmission are working.
And further, my Beloved has made bread.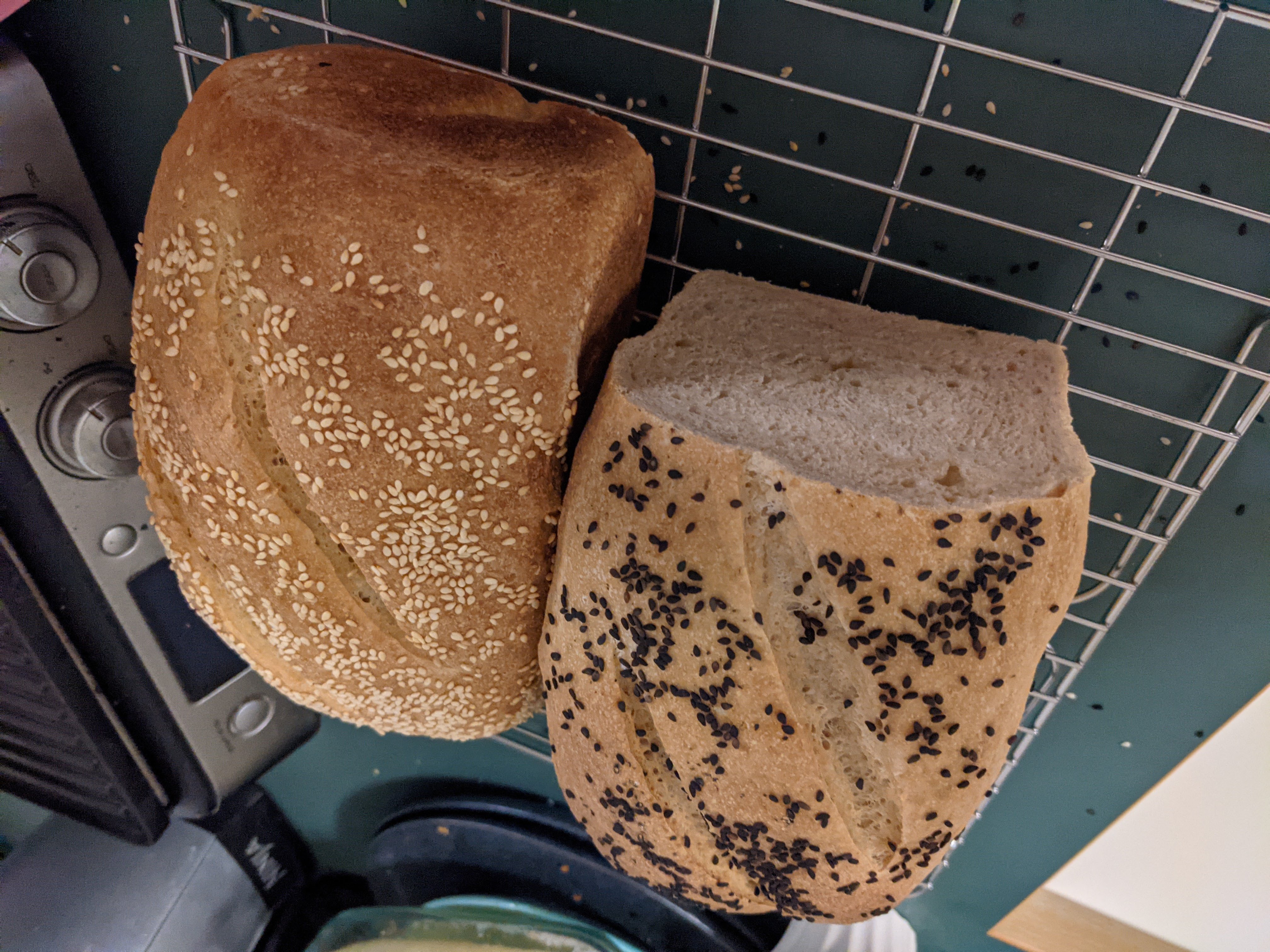 [Shown here: Some classic-looking bread with square corners and a domed top. Two loafs, each scored diagonally. One topped with white sesame seeds and the other topped with black sesame seeds]
This brand of bread includes sugary stuff so I cannot partake unless it's feast day. Alas alack. BUT now my love has the joy of keeping a pet Starter and I'm just waiting for them to name it.
In the news:
Comedian who keeps predicting the plague numbers emerges to share his math
The removalists blamed for the outbreak share their story
More lockdown for Victoria
Britney quits music
China threatens to nuke the world
New book says Muppet was too self-centered to ever hold on to power. In other news, the water is wet
More mystery cases in NSW - cherchez la Knomiras
Athletes test positive in Tokyo
And here I am, back on my bullshit.